MC-130E/H Combat Shadow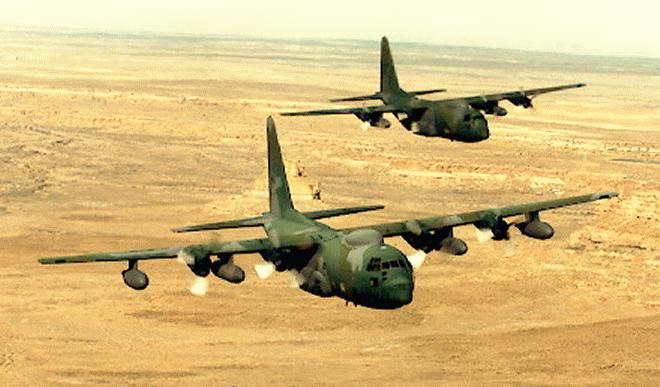 The MC-130N/P Combat Shadow is the USAF's main Special Operations tanker. Its main mission is to refuel special operations helicopters in the air --primarily at night and at low level. COmbat Shadow Tankers can operate alone or in multi-ship formations. It also has a limited role in the insertion and resupply of special forces.
The Combat Shadow uses an advanced set of avionics to carry out its mission and is undergoing an upgrade to expand its capabilities. It is outfitted with special radar and FLIR ( Forward Looking Infra-Red ) and the crew members are outfitted with special night-vision gear and HUD's ( Heads Up Display ). It is also fitted with advanced GPS receivers and satellite communications with burst-communications capabilities to lower the chance of enemy forces triangulating its position or eavesdropping on conversations. For defence the Combat Shadow carries advanced radar warning receivers and chaff & flare launchers to lure away incoming missiles.




Some of the improvements being implimented are an integrated internal navigation system improvements to the FLIR and AVionics.