MC-130E/H Combat Talon I/II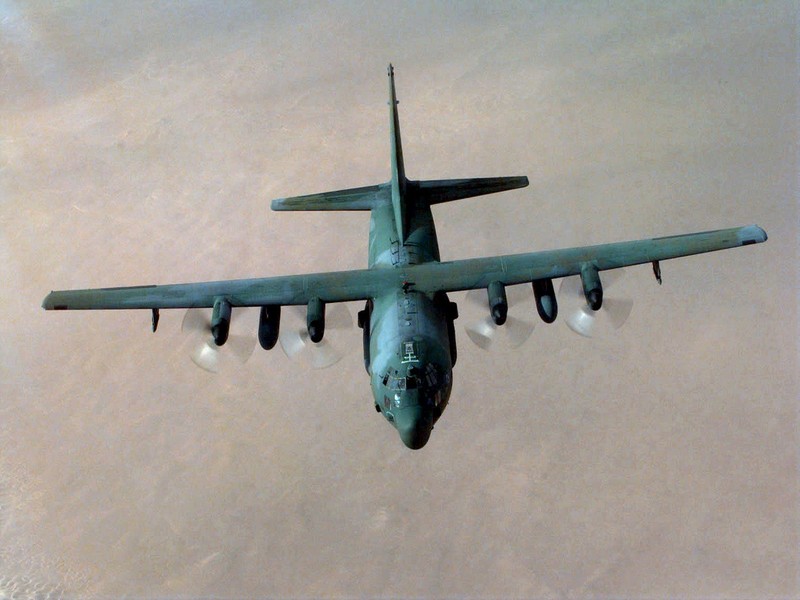 The MC-130E/H Combat Talon is tasked with covert penetration into enemy airspace for the purpose of insertion and resupply or extraction of special forces units. They are specially modified to perform their missions and are equiped with avionics and systems that normal C-130 Hercules are not outfitted with. Initial plans were that the MC-130H Combat Talon II would replace the MC-130E Combat Talon I, but demand for their capabilities is so great that these plans were cancelled and now both types fly missions.
The Combat Talons are specially equiped to allow them to operate in manners unlike ordinary cargo aircraft. The ramps and aft doors are modifed to allow air-dropping of personnel and material at normal cruise speed, which is significantly faster than the slow speed normal C-130's need to fly. Combat Talon I AN/APQ 122(V)-8 terrain-avoidance radar FLIR KY-58 Secure Communications Suite Operated in Laos & N. Vietnam, dropping off teams and supplies. 27 missions in Desert Storm, five of them dropping the massive 15,000 Lb BLU82 Twin sets of external lights are fitted, one set filtered for NVG use, allowing aircrews to taxi and operate on blackened out strips. Both the Combat Talon I and II are equipped with refueling packages, allowing them to take on fuel to extend their range or to refuel SOF helicopters.




AVIONICS WJ-1840 Panoramic reciever, capabilities to send burst transmissions, ALQ-11 Pave Mint radar jammer, AAR-44 IR warning receiver, AN/ALE-40 chaff/flare dispensors